Subscribe to new articles

This site uses cookies. By continuing to browse the site you are agreeing to our use of cookies. Accept go to Privacy&Cookie Policy
Participation in the XIII International Conference on Pulsed Lasers and Laser Applications AMPL-2017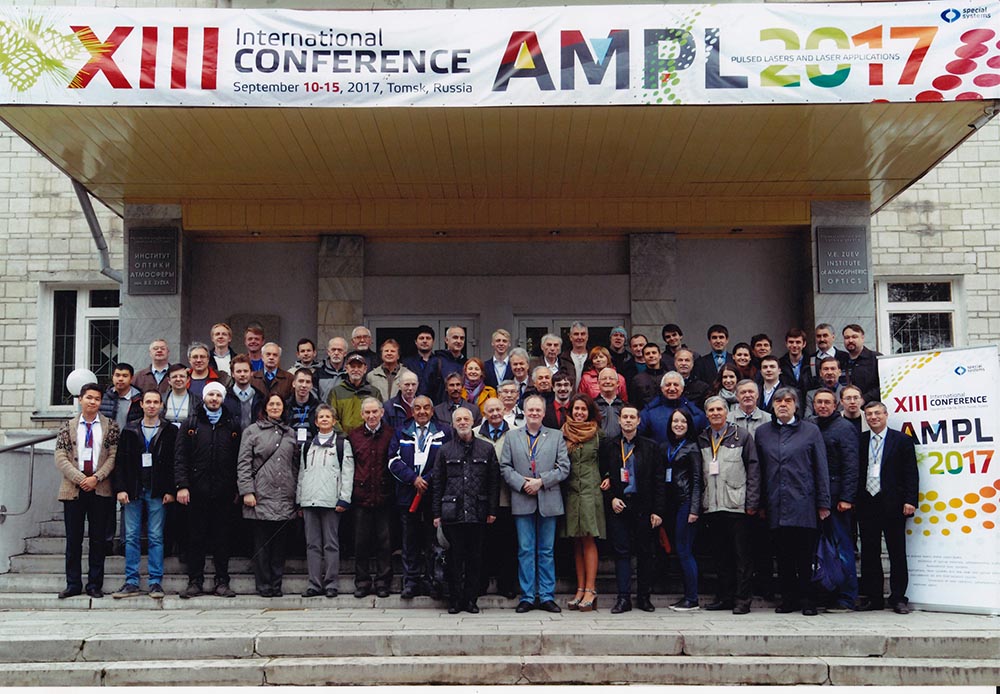 Our company took part in the XIII International Conference on Pulsed Lasers and Laser Applications AMPL-2017, which was held on September 10-15, 2017 in Tomsk.
The conference covered the following issues: physical and chemical processes occurring in active media of lasers, new active media and pumping methods, technologies for creating new lasers, organic materials for optoelectronics, harmonic generators, modern optoelectronic devices, the use of lasers in science, technology, medicine and other areas of activity.
LLC Promenergolab acted as the General Sponsor and took part in the exhibition program.
At the conference, our company presented the following equipment: Pico-, nano-, femtosecond lasers, tunable laser systems.