Subscribe to new articles

This site uses cookies. By continuing to browse the site you are agreeing to our use of cookies. Accept go to Privacy&Cookie Policy
Participation in the exhibition "Analytica Expo 2015"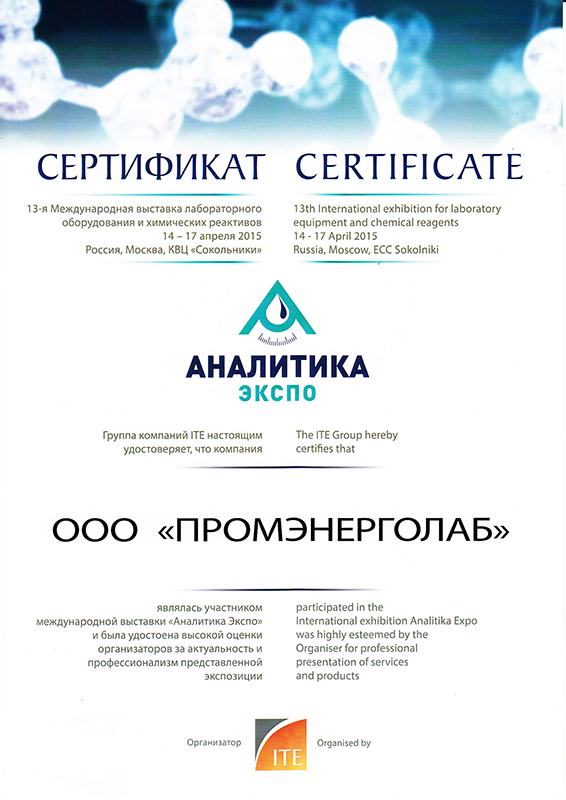 Exhibition participant certificate
Our company took part in the 13th international exhibition of laboratory equipment and chemical reagents "Analytica Expo", which took place on April 14 - 17, 2015 at the Sokolniki Exhibition and Convention Center (Russia, Moscow).
Analytica Expo is the largest industry event in Russia. LLC "Promenergolab" is a permanent participant of this exhibition, annually presenting the latest achievements in analytical chemistry and laboratory technologies.
Our company won the Rostest-Moscow competition "For ensuring high accuracy of measurements in analytical chemistry".