Subscribe to new articles

This site uses cookies. By continuing to browse the site you are agreeing to our use of cookies. Accept go to Privacy&Cookie Policy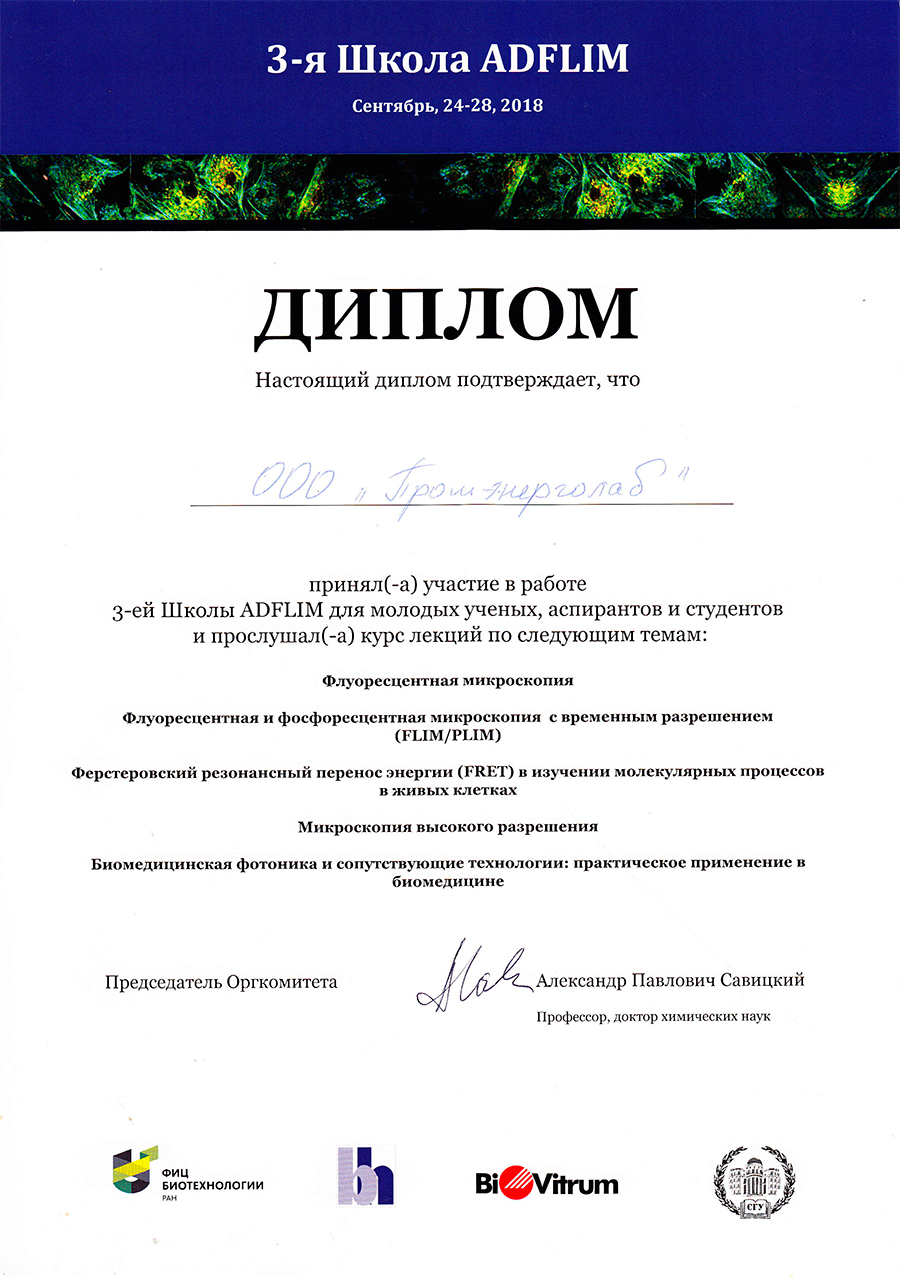 Our company took part in the 22nd Annual International Conference Saratov Fall Meeting 2018, which took place from 24 to 29 September 2018 in Saratov, on the basis of the Saratov National Research State University named after N.G. Chernyshevsky.
The conference hosted the ADFLIM International School for young scientists, graduate students and students. Topics covered include fluorescence microscopy, time-resolved fluorescence and phosphorescence microscopy, Foerster resonance energy transfer in the study of molecular processes in living cells, high-resolution microscopy, biomedical photonics and related technologies: practical applications in biomedicine.
Within the framework of the symposium, plenary sessions and work of sections were held, at which fundamental problems of optics, laser physics, biophotonics, biomedicine and other scientific fields were considered.
The company "Promenergolab" acted as an official sponsor and took part in the exhibition.
Our stand presented detailed information on spectral complexes, spectroscopic systems, confocal fluorescence microscopes, which are successfully used for research in biomedicine, for the study of processes in living cells.