Subscribe to new articles

This site uses cookies. By continuing to browse the site you are agreeing to our use of cookies. Accept go to Privacy&Cookie Policy
International Conference "Scanning Probe Microscopy" (SPM-2018)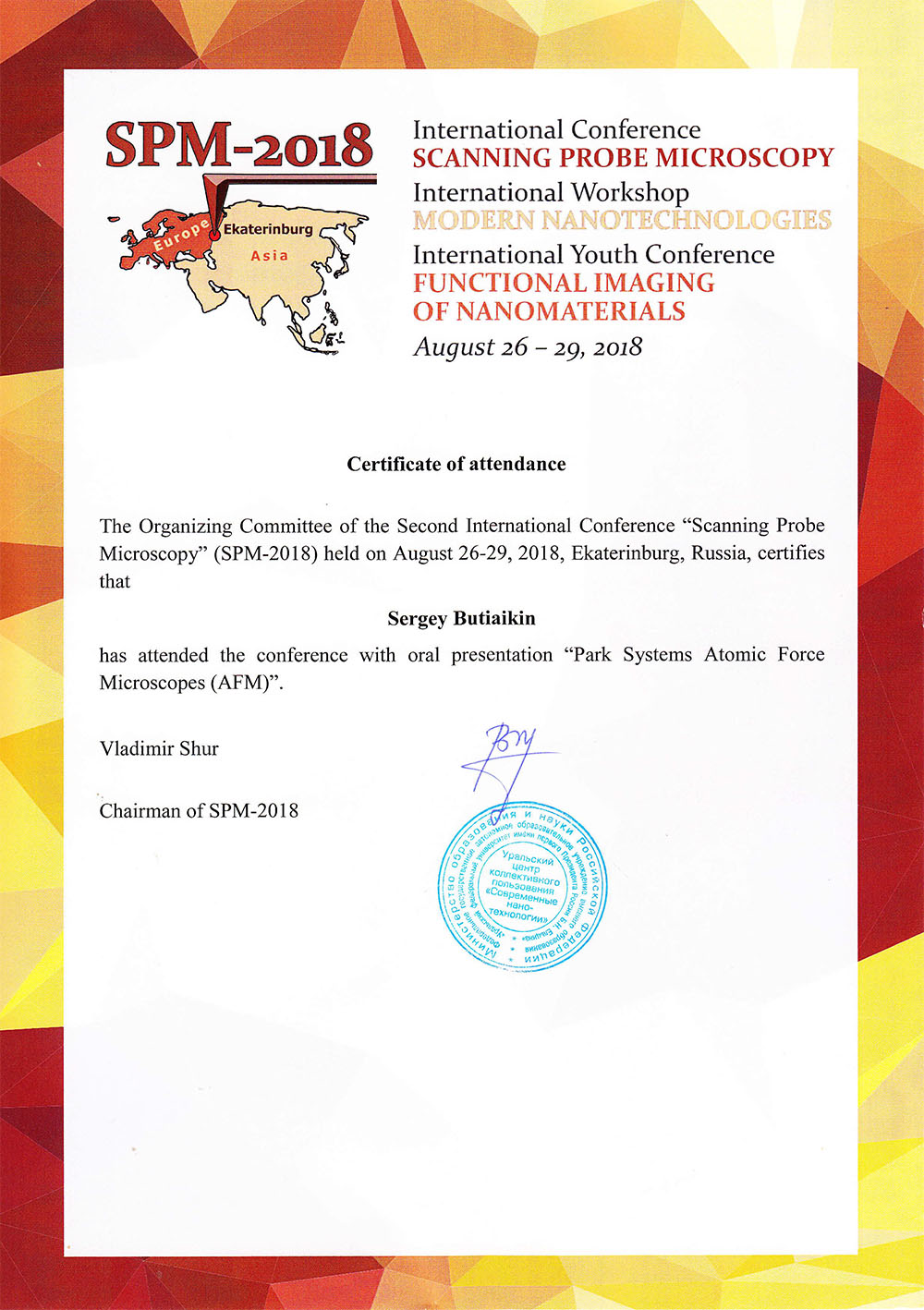 On behalf of the local organizing committee it is pleasure for me to thank all the participants of the International Conference "Scanning Probe Microscopy" (SPM-2018) combined with International Workshop "Modern Nanotechnologies" (IWMN-2018) and International Youth Conference "Functional Imaging of Nanomaterials"! SPM-2018 welcomed about 150 participants from 10 countries and 22 cities of Russia.
The conference witnessed 7 industrial, 18 invited, 36 oral, and 108 poster presentations. The proceedings will be published as the special issues of IOP Conference Series: Materials Science and Engineering and FERROELECTRICS journals.
Organizing committee acknowledges sponsors and exhibitors: Taylor & Francis, Russian Foundation for Basic Research, NT-MDT Spectrum Instruments, Promenergolab, OSTEC, OPTEC, INTERTECH Corporation, Merck, and IMC. Special thanks to Alexander Lukanin, who sponsored the awards for the best oral and poster presentations of young scientists.