Subscribe to new articles

This site uses cookies. By continuing to browse the site you are agreeing to our use of cookies. Accept go to Privacy&Cookie Policy
International Conference "Scanning Probe Microscopy" (SPM-2018)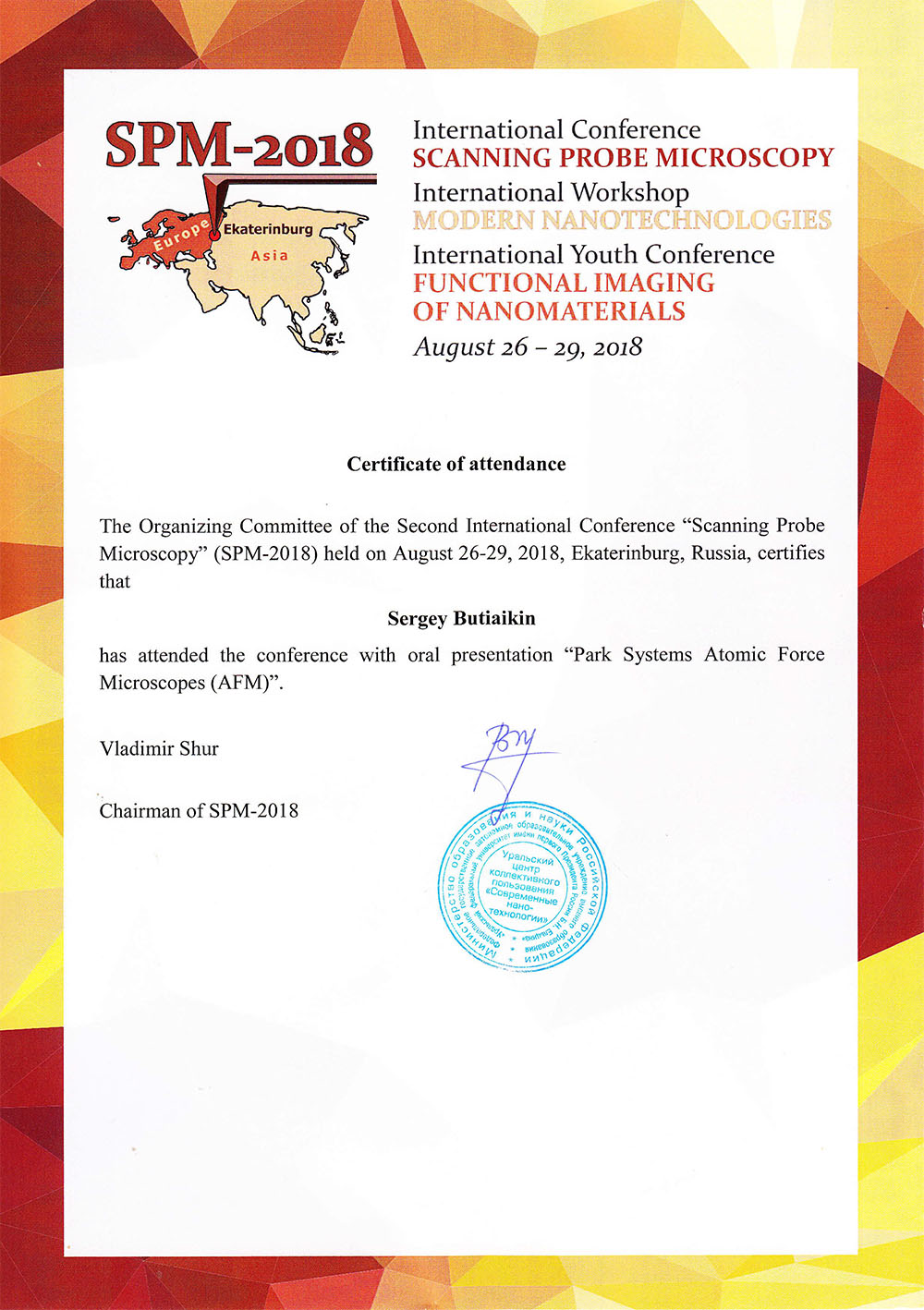 Our company took part in the International Conference "Scanning Probe Microscopy" (SPM-2018), which took place on August 26 - 29, 2018 at the Ural Federal University in Yekaterinburg.
The conference was devoted to a wide range of issues related to the current state and prospects for the development of various methods of Scanning Probe Microscopy (SPM) in various fields of science.
The company "Promenergolab" acted as a sponsor and took part in the exhibition.
Our employee S.V. Butyaykin gave a talk "Park Systems Atomic Force Microscopes (AFM)".
At our booth, detailed information on atomic force microscopes was presented.