Subscribe to new articles

This site uses cookies. By continuing to browse the site you are agreeing to our use of cookies. Accept go to Privacy&Cookie Policy
Participation in the International research-to-practice conference "Specialized Forensic Equipment"
Мы приняли участие в в международной научно-практической конференции "СПЕЦ-криминалистическая техника".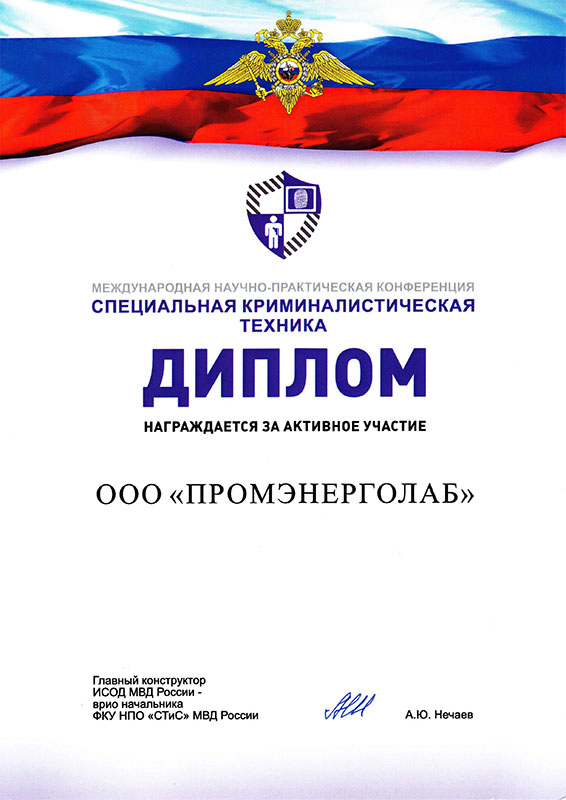 This conference was held at the Federal Scientific Production Association of the Ministry of Internal Affairs of the Russian Federation (STIS of MoI of Russia) on February 28, 2017.
Within the framework of the scientific and business program of the conference, the issues of assessing the state and development trends of the market of modern forensic technology, the means used in the detection, fixation and seizure of material evidence, means of preliminary and expert examination of material evidence were considered.
Our employee Butyaykin Sergey made a presentation "Portable Raman spectrometers of the TacticID series for the identification of unknown narcotic, explosive and hazardous substances."
The exposition program of the conference was presented by Russian enterprises specializing in the development and production of forensic technology.
Our company presented the TacticID-GP portable analyzer of explosives, medical preparations, drugs and other materials at the exhibition