Subscribe to new articles

This site uses cookies. By continuing to browse the site you are agreeing to our use of cookies. Accept go to Privacy&Cookie Policy
Participation in the International Specialized Exhibition for Optical, Laser and Optoelectronic Technologies «PHOTONICS. WORLD OF LASERS AND OPTICS-2016»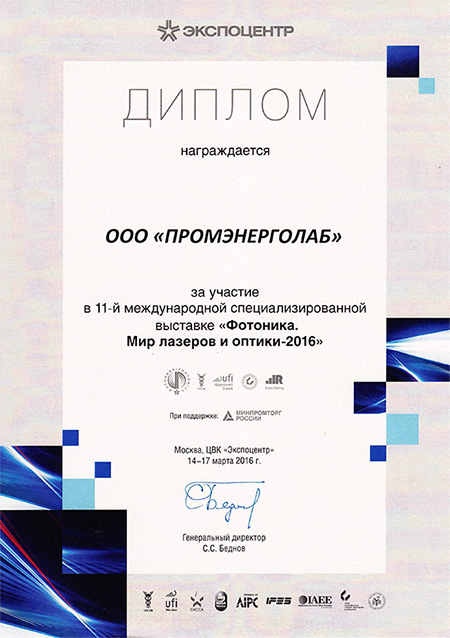 We took part in the 11th international specialized exhibition of optical, laser and optoelectronic equipment "Photonics. World of Lasers and Optics-2016 ", which took place on March 14-17, 2016 at the Expocentre Fairgrounds.
This year 160 companies from 10 countries participated in the exhibition. More than 100 enterprises demonstrated the latest achievements of Russia in the development of laser and optoelectronic technology.
Our company presented at the exhibition: laser systems; spectral complexes; fiber Raman systems; laser equipment for cutting, welding, marking and other materials processing technologies; spectral equipment for the analysis of thin films.